Bio Art Science of Healing
Using the Power of Art and Sensory Therapy for
Healing and Vitality
~ Online Course Outline ~
Here's what you'll find inside the course.
This course will teach you how the creative arts influence healing through vision, perception, touch, scent, emotions, color, and spirituality.
You'll learn about the body aura, the power of artistic shapes, as well as the science and beauty of art interpretation.
Become empowered with DIY strategies for physical healing of body and nervous system, and for strengtening your immune system.
How to expand your spiritual growth through live art meditation and creation exercises. You will open your chakras for deeper experiences.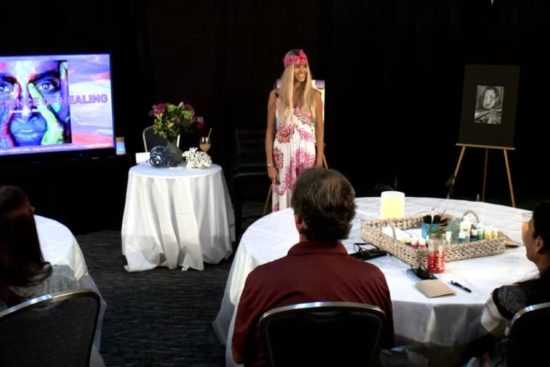 True healing through divine expression by discovering the hidden potential in your mind, body and soul.
Exercises utilizing music, sound, smell, touch and vision that enhance your own creation of different art dimensions.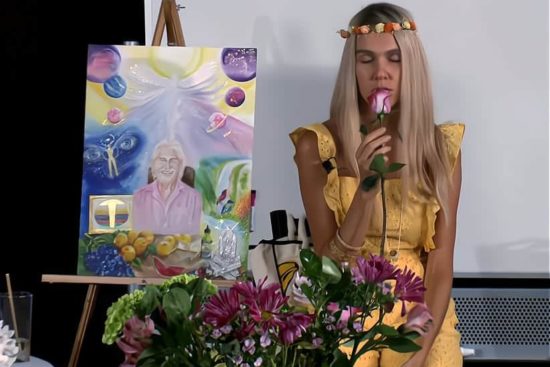 1) Dr. Morse and Magdalena Introduction (9 mins)
2) Introduction to the Bio Art Science of Healing (52 mins)
3) Bio Art of Healing Part 1 – Session 1 – Vision & Perception (58 mins)
4) Bio Art of Healing Part 1 – Session 1 – Exercise (21 mins)
5) Bio Art of Healing Part 1 – Session 2 – Touch (37 mins)
6) Bio Art of Healing Part 1 – Session 3 – Emotions (32 mins)
7) Bio Art of Healing Part 1 – Session 4 – Smell (40 mins)
8) Bio Art of Healing Part 2 – Session 1 – Catch the Day (30 mins)
9) Bio Art of Healing Part 2 – Session 2 – Discover Desired Achievements (24 mins)
10) Bio Art of Healing Part 2 – Session 2 – Exercise (13 mins)
11) Bio Art of Healing Part 2 – Session 3 – Purify Your Higher Self (24 mins)
12) Bio Art of Healing Part 3 – Session 1 – The Art of Fixing and Creating Your DNA (65 mins)
13) Bio Art of Healing Part 3 – Session 2 – Color Therapy (22 mins)
14) Bio Art of Healing Part 3 – Session 3 (43 mins)
15) Bio Art of Healing Part 3 – Session 4 – Emotional Expression (56 mins)
16) Feedback Session 1 (2 mins)
17) Feedback Session 2 (2 mins)
18) Feedback Session 3 (1 min)
19) Feedback Session 4 (2 mins)